Chuck Williams said that wooden spoons are some of the most important tools in a home chef's kitchen. He was right. We have updated his classic French spoons, with wood from trees grown on our family farm in Tennessee. The functionality of the spoon, though, is unparalleled. We made the surface of the spoon wider and less shallow, making it perfect for everything from stirring a pot to serving at the table. 
Ambrosia Maple is a gorgeous wood, but the reason it is beautiful is that as the Ambrosia beetle burrows its way through the tree, it leaves streaks of discoloration (the beauty), but also small wormholes. Most people have no issue with them - and I wouldn't send one that has too many wormholes, but if that's an issue, please make note. I can also send photos of the spoons I pick for you before I ship.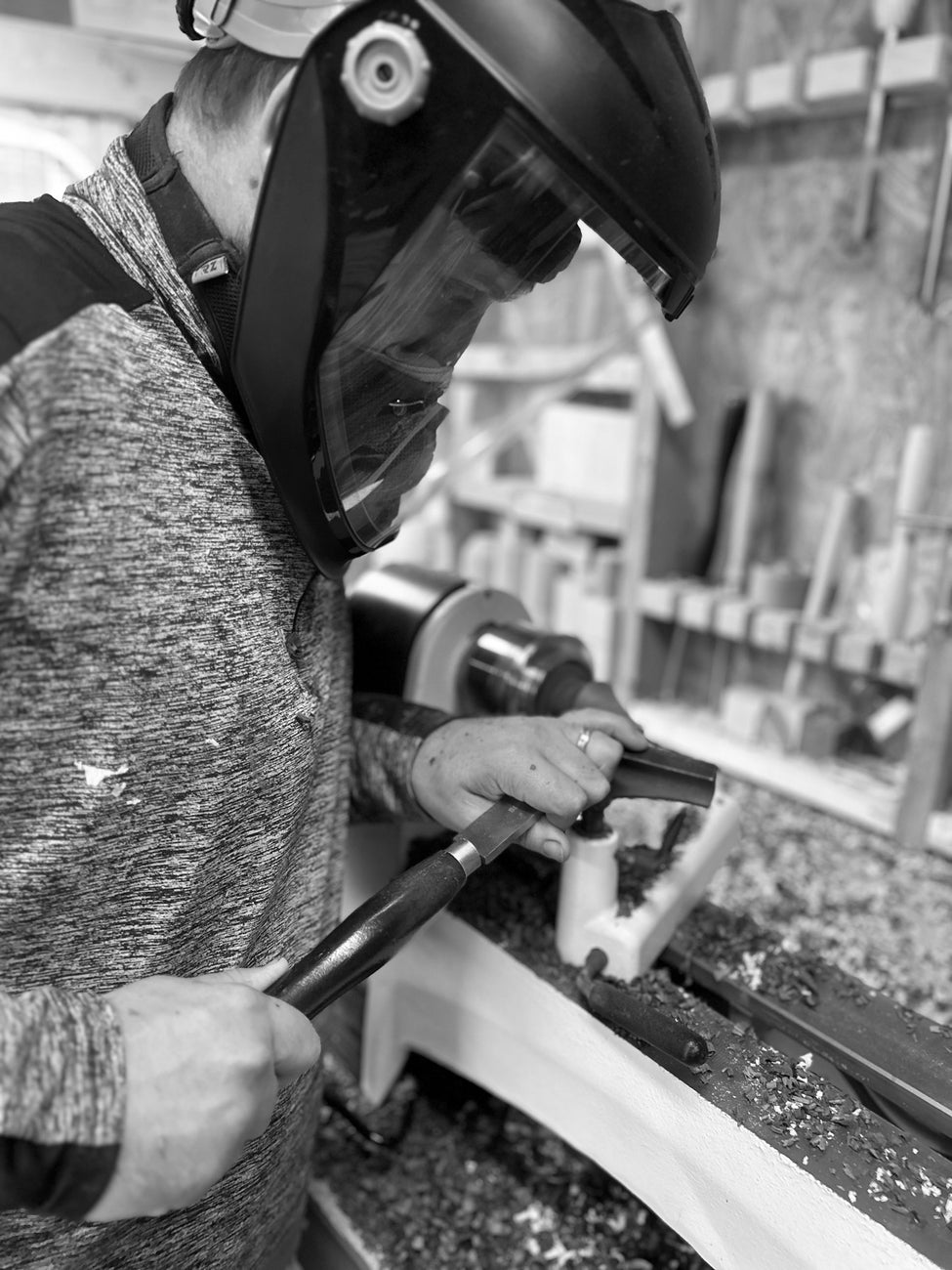 100% handmade and one-of-a-kind.
Our hope is that these handmade products crafted with an age old art-form take you back to simple times and draw you in to the moments that mean the most.
Everything we make is done with a heart for sustainability and enriching our local community. We use recyclable, natural, and locally sourced materials.
What They're Saying
"We love maintaining our family tradition of a new tree each year! They are timeless and something I will love to pass on someday."

Emma C.
Add customer reviews and testimonials to showcase your store's happy customers. Add customer reviews and testimonials to showcase your store's happy customers.

Stephanie Jackson
Add customer reviews and testimonials to showcase your store's happy customers. Add customer reviews and testimonials to showcase your store's happy customers.

Josephine Paterson