"The Herbalist Basket" a curated basket filled with some amazing products from small vendors based all over the U.S. This basket is completely customizable by letting you choose the tea and candle of your choice in addition to getting the Herbal Homestead Journal, and Herbal Tea Garden Towel. Oh, and did we mention the vintage basket is yours as well?
This gift basket was made with your herbalist, plant-loving friend in mind and is the perfect way to let someone know you're thinking of them! Can you smell the tea brewing now?

What's Included?
- The Herbal Homestead Journal | Filled with beautiful illustrations, this book brings you through each season of the year offering herbal wisdom, recipes, and advice to help you live a life of health, connected to the natural world. By Thyme Herbal.
- Herbal Tea Garden Towel | Handmade & inspired by the gardens that grow the ingredients that warm our cups, this towel features a dainty pattern of herbs like chamomile, lemon verbena, and mint to name a few. By June & December.
Choose (1) From: Tea from Crooked Creek Herbals
- Lemon Lavender Mint tea | Ingredients: Peppermint, Spearmint, Lavender Flowers & Lemon Peel
- Sencha Tulsi tea | Ingredients:  Sencha Green Tea & Holy Basil
- Chamomile Calm tea | Ingredients:  Chamomile Flowers, Oatstraw, Spearmint, Rose Petals & Lavender Flowers
- Bergamot Bliss tea | Ingredients: Bergamot infused Black Tea, Orange Peel, Lemon Peel, Rose Petals and Elder Flowers. 
- Chai Cheer tea | Ingredients: Darjeeling Tea, Cinnamon, Ginger Root, Cloves, Bay Leaves, Fennel, Allspice, Black Pepper, Orange Peel, Nutmeg, Vanilla Bean & Cardamom
Choose (1) From: A Eco-luxe Candle from Slow Made
- Bohème - This scent is for the free spirit and lover of nature, best to be enjoyed while listening to your favorite records. - scent notes of sage, citrus, lavender, oakmoss, and amber | infused with natural essential oils: sage, lavender, and orange. 
- Folklore - Snuggle up and light a match, let the sophisticated aroma of citrus, musk, and earthiness open you up to share your tales. - scent notes: bergamot, lemon peel, hemp, cedar, musk | infused with natural essential oils: geranium, patchouli, vetiver
- Harvest - A perfect year-round scent that conjures up the crisp air of falling leaves of autumn. - scent notes of amaretto, tonka, balsam, oud, teak | infused with natural essential oils: fir needle, cedarwood, lemon, peppermint, palmarosa. 
- Topaz - A sweet and sultry mix appealing to both masculine and feminine sensibilities. - scent notes: mandarin, cedar, jasmine, and sandalwood | infused with natural essential oils: cedarwood. 
Please note:
 LOCAL PICK UP OR DELIVERY customers will receive a vintage basket with their order. Those who opt for shipping will be gift wrapped in a box instead of the basket.
**Disclaimer: The basket shown is not necessarily the basket you will receive. We are using sustainable practices in choosing to use thrifted antique baskets rather than buying new. Each order will receive its own uniquely sourced vintage basket. We promise it will be cute, nonetheless.
Local pickup is free and available in Lower Burrell. Delivery within 15 mile radius of 15068 is available for orders of $75 or more.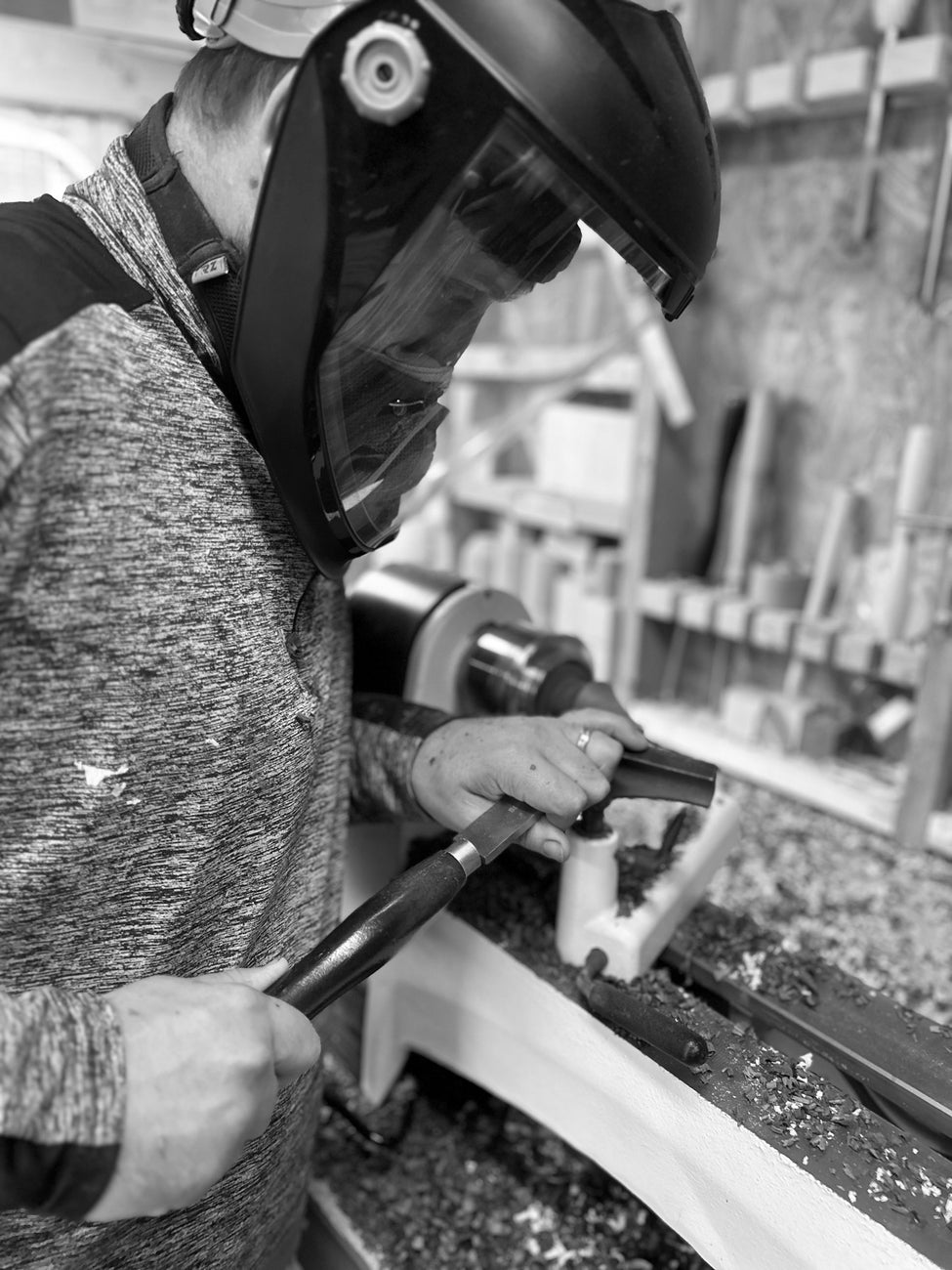 100% handmade and one-of-a-kind.
Our hope is that these handmade products crafted with an age old art-form take you back to simple times and draw you in to the moments that mean the most.
Everything we make is done with a heart for sustainability and enriching our local community. We use recyclable, natural, and locally sourced materials.
What They're Saying
"We love maintaining our family tradition of a new tree each year! They are timeless and something I will love to pass on someday."

Emma C.
Add customer reviews and testimonials to showcase your store's happy customers. Add customer reviews and testimonials to showcase your store's happy customers.

Stephanie Jackson
Add customer reviews and testimonials to showcase your store's happy customers. Add customer reviews and testimonials to showcase your store's happy customers.

Josephine Paterson