As parents ourselves, we loved the idea of making our woodland sets functional for play, decor, or entertaining. They can be used as a conversation piece on a shelf, a memento to this season of your family's life, or as paint-free, natural Montessori wood toys for play that are safe for little ones to teeth. They are the perfect minimalist touch to your home and lifestyle.
please note: the set will be different than what is in this photo. we will create a set based on wood availability in a variety of mixed hardwoods. 
Included in each purchase:
- 1 snowman
- 3 assorted hand-turned trees
- peg children to suit your family size - starting at 2
**additional peg-style children can be added for $7 each! message us to customize after ordering ✨
 Each wooden piece is carved from assorted American native hardwoods.  
2023 HOLIDAY SEASON ORDERING INFORMATION:
- Pre-orders open NOVEMBER 9 for the 2023 holiday season!
- Orders will close by December 10 to allow time for production by Dec 25.
Orders will be shipped in time for Christmas! Please let us know if you need your order by a specific date so we can do our best to accommodate for a rush fee of $25. Otherwise, orders are first come first serve and will be shipped accordingly.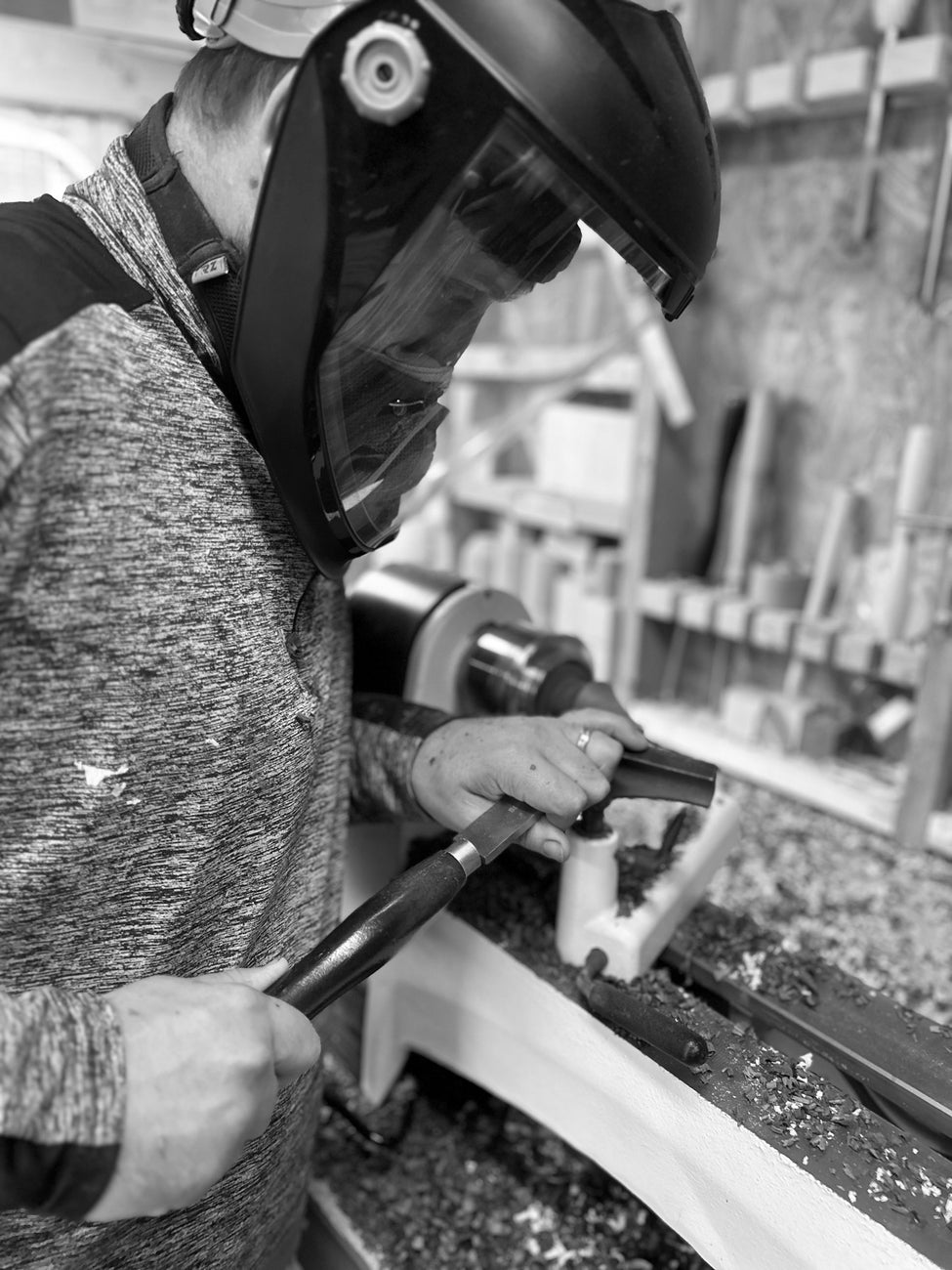 100% handmade and one-of-a-kind.
Our hope is that these handmade products crafted with an age old art-form take you back to simple times and draw you in to the moments that mean the most.
Everything we make is done with a heart for sustainability and enriching our local community. We use recyclable, natural, and locally sourced materials.
What They're Saying
"We love maintaining our family tradition of a new tree each year! They are timeless and something I will love to pass on someday."

Emma C.
Add customer reviews and testimonials to showcase your store's happy customers. Add customer reviews and testimonials to showcase your store's happy customers.

Stephanie Jackson
Add customer reviews and testimonials to showcase your store's happy customers. Add customer reviews and testimonials to showcase your store's happy customers.

Josephine Paterson