Crafted in house by Make It Slow co-owner Donovan Fiaretti, these muddlers are hand-turned slowly with care for you to enjoy for a very long time when making your favorite cocktail. For the perfect practical gift, we recommend pairing this with our delicious botanical cocktail syrups in our cocktail gift kit listed here.
Muddlers are currently available in cherry hardwood, but will soon be offered in a variety of hardwoods including maple, walnut, etc. If you have a particular wood not currently in stock, please message us and we'd be happy to help.
Included in this listing:
1 hand-turned cherry hardwood muddler
care instructions
Depending on current stock, production could take up to 1 week to create.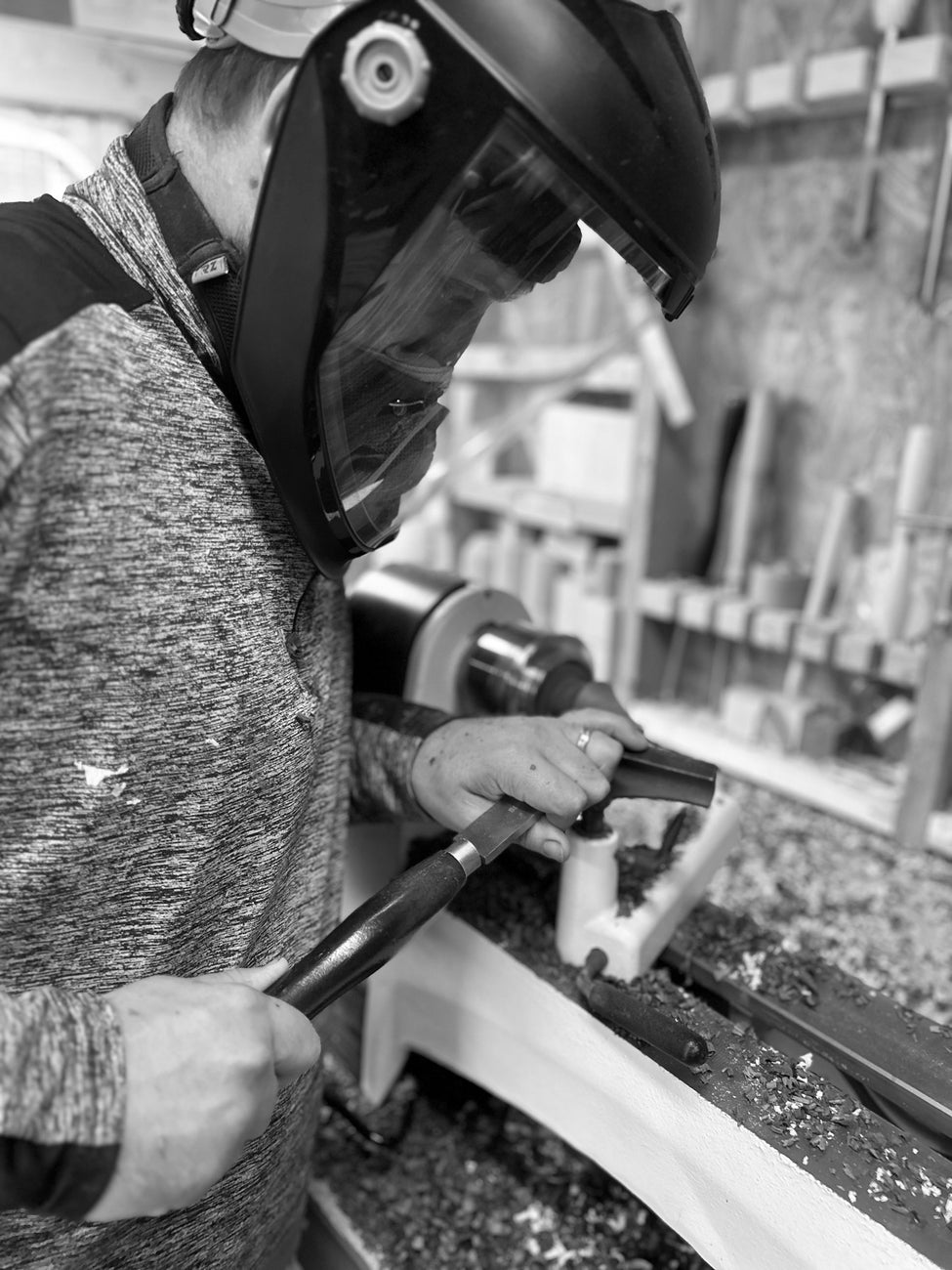 100% handmade and one-of-a-kind.
Our hope is that these handmade products crafted with an age old art-form take you back to simple times and draw you in to the moments that mean the most.
Everything we make is done with a heart for sustainability and enriching our local community. We use recyclable, natural, and locally sourced materials.
What They're Saying
"We love maintaining our family tradition of a new tree each year! They are timeless and something I will love to pass on someday."

Emma C.
Add customer reviews and testimonials to showcase your store's happy customers. Add customer reviews and testimonials to showcase your store's happy customers.

Stephanie Jackson
Add customer reviews and testimonials to showcase your store's happy customers. Add customer reviews and testimonials to showcase your store's happy customers.

Josephine Paterson