Individually designed, hand-turned, and some even hand-carved by our own Donovan Fiaretti...these one-of-a-kind hardwood vases are a beautiful addition to any home. 
Each vase is made by hand, intentionally for our Make It Slow community to have and hold for a lifetime. Because of their handmade nature, they do require some care which should be considered below. 
This particular miniature round vase (Batch 1, Vase 12) is made of a beautiful maple hardwood. Light in color, almost ivory. This vase also has vertical engraved lines through the body of the piece.
This piece is approximately 3 inches tall. 


3 week production time 

CARE:
Not watertight - please do not use these for fresh flowers with water. These vases are meant for holding dried botanicals. 
They are sealed with a beeswax + linseed oil finish. Please re-oil every 6 months to maintain the beautiful sheen that they arrive with. We recommend oiling with a similar oil, coconut oil, or cutting board oil.
Please do not use olive oil, canola oil, vegetable oil, or sunflower oils, as these can go rancid.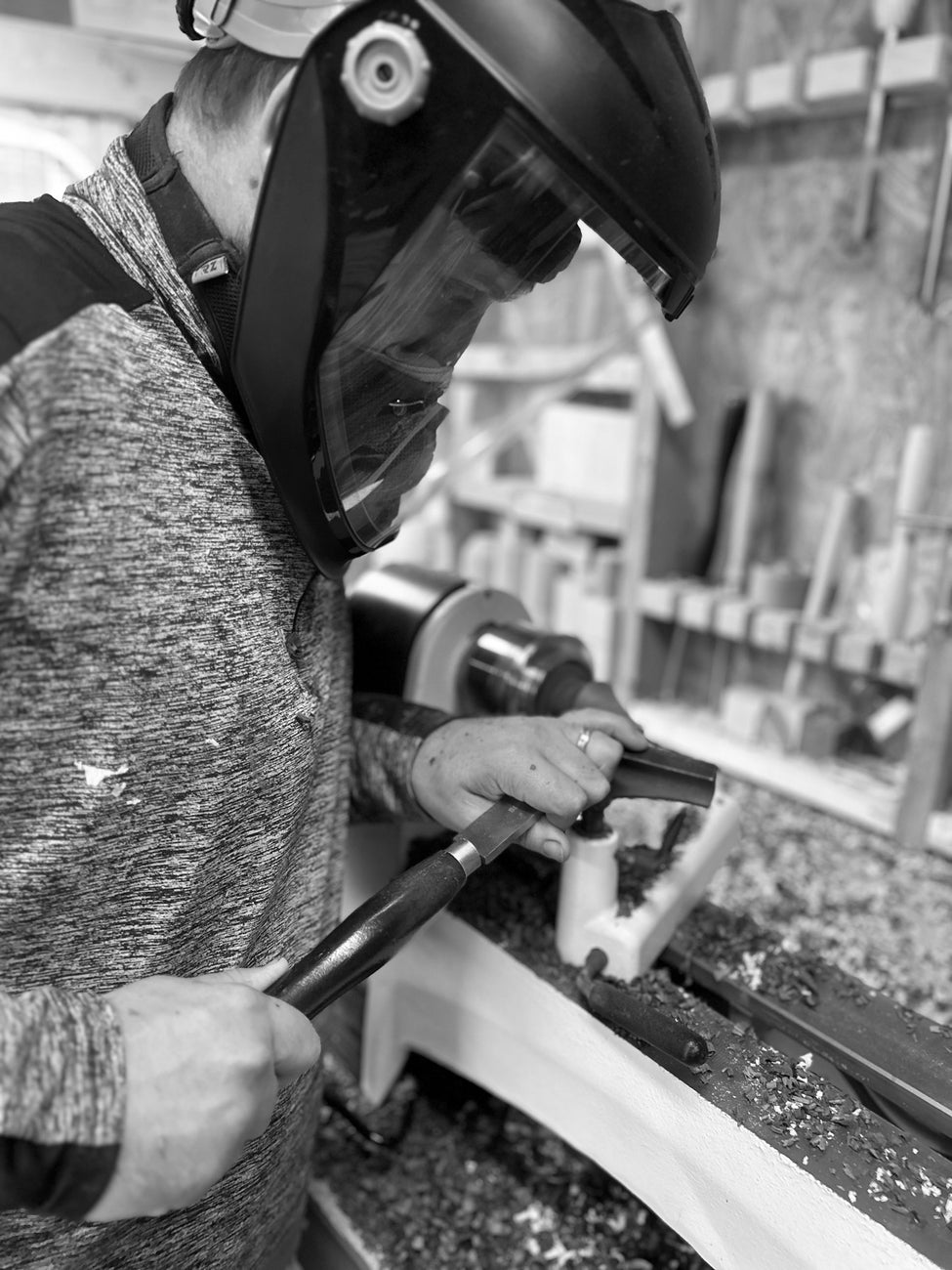 100% handmade and one-of-a-kind.
Our hope is that these handmade products crafted with an age old art-form take you back to simple times and draw you in to the moments that mean the most.
Everything we make is done with a heart for sustainability and enriching our local community. We use recyclable, natural, and locally sourced materials.
What They're Saying
"We love maintaining our family tradition of a new tree each year! They are timeless and something I will love to pass on someday."

Emma C.
Add customer reviews and testimonials to showcase your store's happy customers. Add customer reviews and testimonials to showcase your store's happy customers.

Stephanie Jackson
Add customer reviews and testimonials to showcase your store's happy customers. Add customer reviews and testimonials to showcase your store's happy customers.

Josephine Paterson