Designed with a contemporary meets minimalistic edge, these candle stick holders are uniquely made by hand-turning hardwood maple.

Our woods are sourced sustainably, ethically, and locally. We take pride in the slow, age-old nature of which they are made with upmost quality -- crafted to last.

Dimensions are approximate.
6 3/4 x 2 - tall holder
3 1/2 x 2 - short holder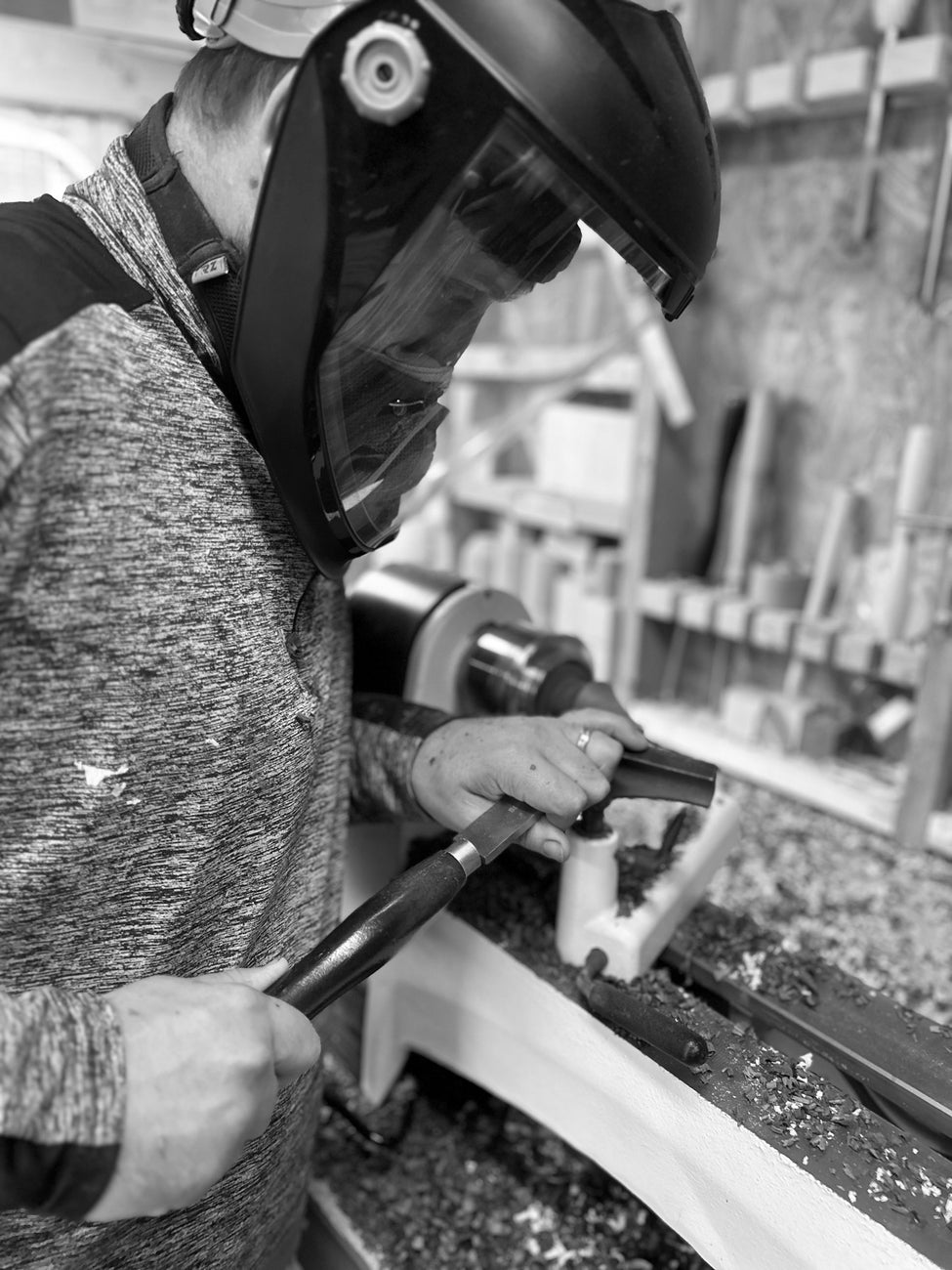 100% handmade and one-of-a-kind.
Our hope is that these handmade products crafted with an age old art-form take you back to simple times and draw you in to the moments that mean the most.
Everything we make is done with a heart for sustainability and enriching our local community. We use recyclable, natural, and locally sourced materials.
What They're Saying
"We love maintaining our family tradition of a new tree each year! They are timeless and something I will love to pass on someday."

Emma C.
Add customer reviews and testimonials to showcase your store's happy customers. Add customer reviews and testimonials to showcase your store's happy customers.

Stephanie Jackson
Add customer reviews and testimonials to showcase your store's happy customers. Add customer reviews and testimonials to showcase your store's happy customers.

Josephine Paterson