NEW BATCH BEING LISTED 7PM 11/16/23
product drops will happen every Thursday at 7pm (except Thanksgiving - being postponed to Black Friday at 7pm)
**images will be updated at the time of listing**
Hand carved in small batches on our wood lathe, Donovan Fiaretti has crafted beautifully minimalist forest trees in varying heights, sizes and styles to create your very own winter wonderland forest on your mantle, table design, or bookshelf. These trees make the perfect heirloom decor that will last for generations. They are each carved from a variety of hardwoods like maple, cherry, bubinga, walnut, black walnut, and spalted maple. We recommend pairing in groupings of 3 or more to really show off the individuality of each tree. 
These are made in small batches and we will do restocks regularly as we sell out. If you like a specific tree shown, we highly suggest buying it while it's available because no two trees will be identical due to their handmade nature. (We have been known to sell out in under 15 minutes.)
Due to their handmade nature, trees may have slight irregularities or imperfections that we call "character." We work alongside the natural grain of the wood and do our best to highlight its natural beauty. 
Care tip: oil with cutting board oil as needed to keep their sheen
Check out our new homemade wood balm we made to keep it simple for you! A little goes a long way.
...
Please see the number for each coordinating tree in the image gallery when purchasing.
Size: Miniature trees vary in height from 2.5 inches to 5.5 inches tall.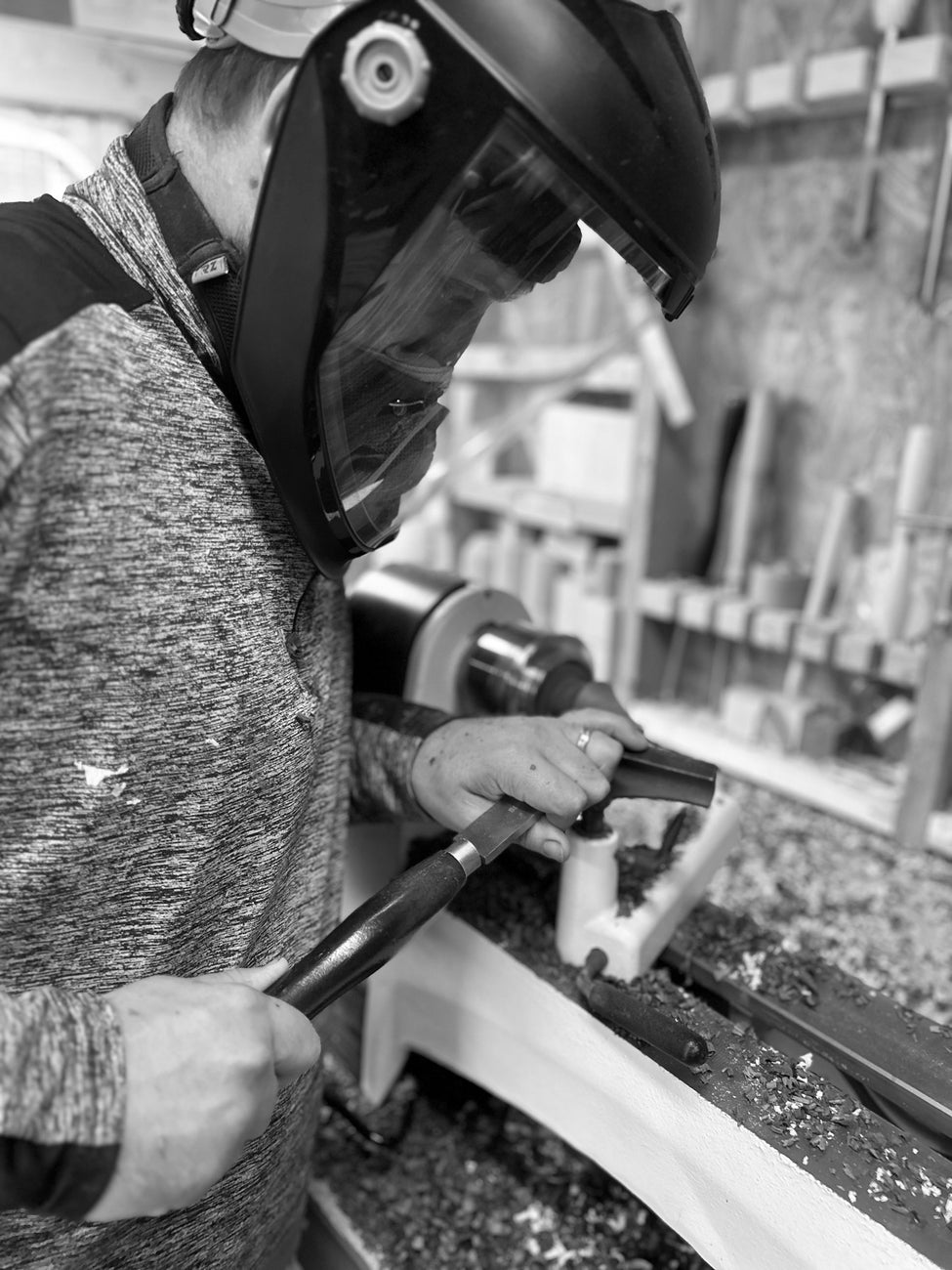 100% handmade and one-of-a-kind.
Our hope is that these handmade products crafted with an age old art-form take you back to simple times and draw you in to the moments that mean the most.
Everything we make is done with a heart for sustainability and enriching our local community. We use recyclable, natural, and locally sourced materials.
What They're Saying
"We love maintaining our family tradition of a new tree each year! They are timeless and something I will love to pass on someday."

Emma C.
Add customer reviews and testimonials to showcase your store's happy customers. Add customer reviews and testimonials to showcase your store's happy customers.

Stephanie Jackson
Add customer reviews and testimonials to showcase your store's happy customers. Add customer reviews and testimonials to showcase your store's happy customers.

Josephine Paterson