We suggest all our customers re-oil their wooden pieces to nourish their natural beauty year-round. They require oiling periodically - about every 6-12 months. To keep it simple, we are selling our homemade recipe.

Commonly known as beeswax wood conditioner, wood butter, or cutting board oil, our wood balm is essential for maintaining or restoring your hand-turned pieces. Wood wax is a blend of organic beeswax and linseed oil. When oiling your pieces, the food-grade linseed oil acts as a hydrating agent for the wood. Allowing the oil to soak deep into the pores of the wood will help preserve the wood and prevent cracking. The beeswax has the dual benefit of both sealing the pores and keeping the oil inside the wood, as well as acting as a natural antibacterial agent, preventing mold from forming.

Apply a liberal amount of wood balm with a clean cloth. After allowing the wax to soak in for 4-8 hours or overnight, buff off any excess wax and enjoy!

Packaged in 2 oz tins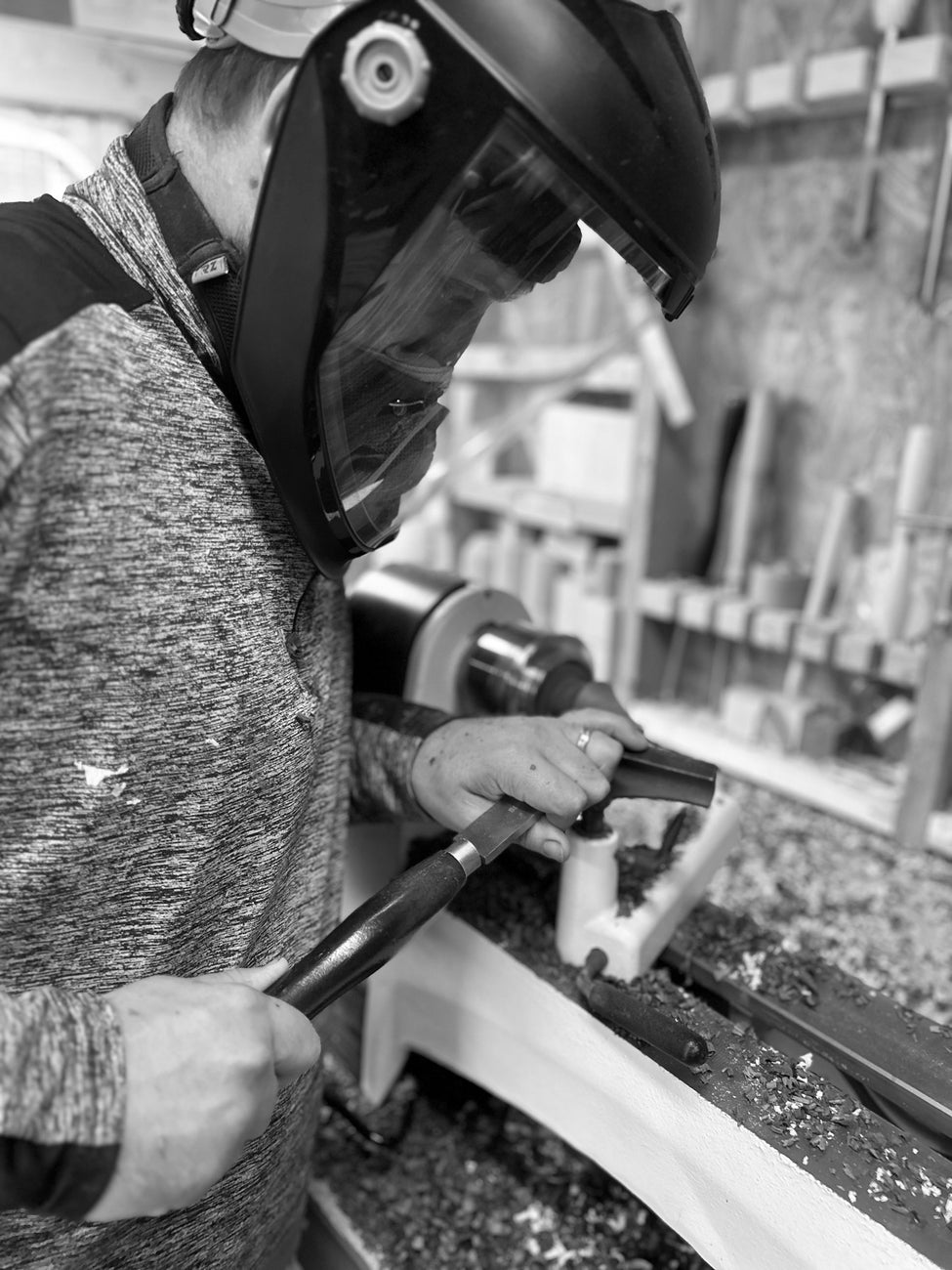 100% handmade and one-of-a-kind.
Our hope is that these handmade products crafted with an age old art-form take you back to simple times and draw you in to the moments that mean the most.
Everything we make is done with a heart for sustainability and enriching our local community. We use recyclable, natural, and locally sourced materials.
What They're Saying
"We love maintaining our family tradition of a new tree each year! They are timeless and something I will love to pass on someday."

Emma C.
Add customer reviews and testimonials to showcase your store's happy customers. Add customer reviews and testimonials to showcase your store's happy customers.

Stephanie Jackson
Add customer reviews and testimonials to showcase your store's happy customers. Add customer reviews and testimonials to showcase your store's happy customers.

Josephine Paterson