Bringing nature's beauty to your holiday décor, these ornaments feature the grandeur of American hardwood trees, crafted into minimalist, vintage-style designs by our family's hands.

Hand-turned locally sourced woods made sustainably and ethically for nature and our community. Made by us, and made to last. Made for making memories.

Mixed assortment of ornaments to take your breath away - maple, cherry, and walnut beauties, each one-of-a-kind with its own unique shape and size! (Don't you just love surprises?)

Ebony black genuine leather cord for a discreet hanging detail.
Packaged in 8x8x2.5 gift boxes with window - easy for gift giving.

Ornaments are approximately 3 x 2 inches
Estimated to be ready to ship in 10-12 business days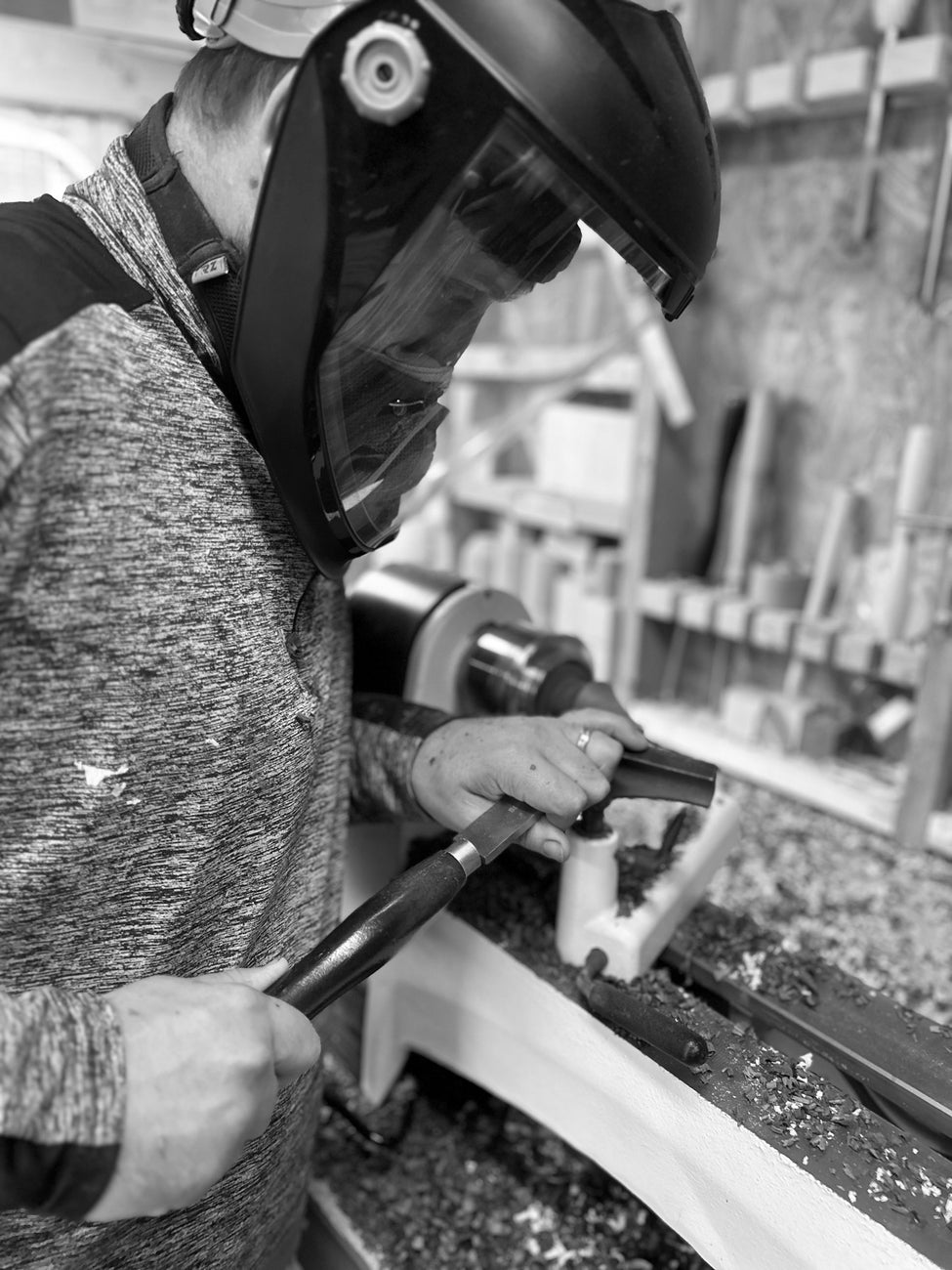 100% handmade and one-of-a-kind.
Our hope is that these handmade products crafted with an age old art-form take you back to simple times and draw you in to the moments that mean the most.
Everything we make is done with a heart for sustainability and enriching our local community. We use recyclable, natural, and locally sourced materials.
What They're Saying
"We love maintaining our family tradition of a new tree each year! They are timeless and something I will love to pass on someday."

Emma C.
Add customer reviews and testimonials to showcase your store's happy customers. Add customer reviews and testimonials to showcase your store's happy customers.

Stephanie Jackson
Add customer reviews and testimonials to showcase your store's happy customers. Add customer reviews and testimonials to showcase your store's happy customers.

Josephine Paterson