These beautiful wheel thrown mortar and pestle set is made with a white glaze over a terracotta pottery and tiny white speckles peaking their way through. This set makes a great addition to any kitchen where spices and dried herbs are used on the regular. 
About the Maker- East Wheeling Clayworks is a working ceramic studio that includes wholesale and retail sales as well as community outreach through classes, public and private events, and workshops. We truly believe in the power and benefit of art in our world, and strive to provide an outlet for people to create and learn, even if pottery might not be their thing.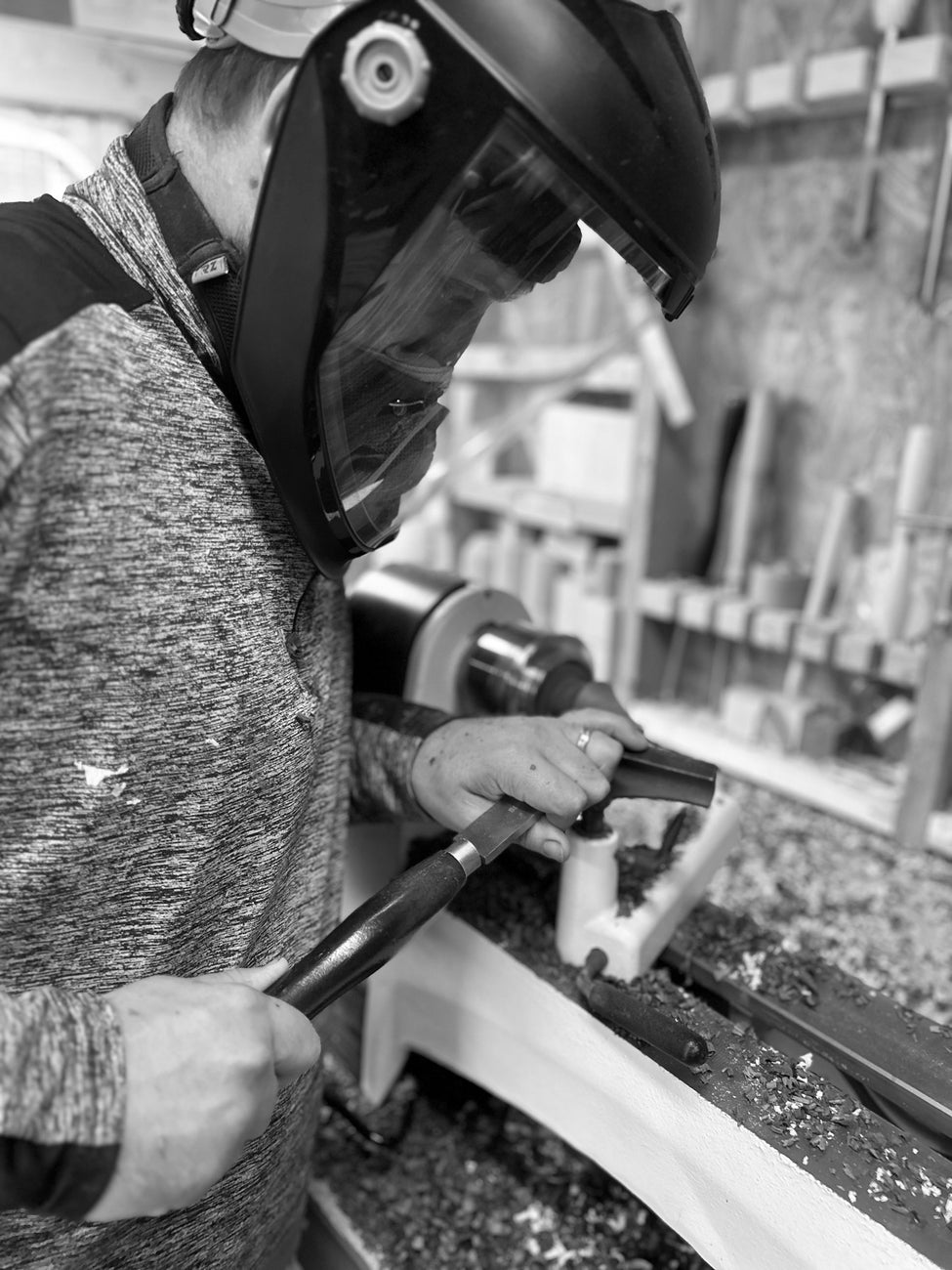 100% handmade and one-of-a-kind.
Our hope is that these handmade products crafted with an age old art-form take you back to simple times and draw you in to the moments that mean the most.
Everything we make is done with a heart for sustainability and enriching our local community. We use recyclable, natural, and locally sourced materials.
What They're Saying
"We love maintaining our family tradition of a new tree each year! They are timeless and something I will love to pass on someday."

Emma C.
Add customer reviews and testimonials to showcase your store's happy customers. Add customer reviews and testimonials to showcase your store's happy customers.

Stephanie Jackson
Add customer reviews and testimonials to showcase your store's happy customers. Add customer reviews and testimonials to showcase your store's happy customers.

Josephine Paterson