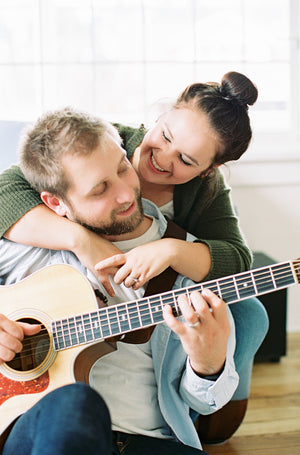 A Holiday Letter & Covid Update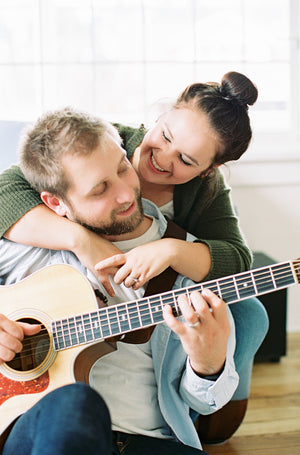 Hello, friends!
Wow, it's been a YEAR of owning this shop and I cannot tell you enough how much joy it has brought us. Prior to MAKE IT SLOW, I was a full time designer of wedding stationery & day-of decor for Victoria Fiaretti Creative Design. When COVID-19 hit, my job basically became obsolete when 90% of my business was postponed. Thankfully, just a few months prior, I had begun this venture of beginning a lifestyle shopping experience. It has been the biggest blessing that has held us together in these very scary times to be a business owner. 
Likewise, my husband Donovan was laid off early into the pandemic and for about a month, we weren't quite sure what was going to happen. With zero predictable income, things were quite terrifying to be honest. So we threw ourselves at the only bone we had - MAKE IT SLOW. And somehow, even in the panic, things slowed down to a pace that made us feel more alive than ever. Donovan began turning on his wood-lathe and creating beautiful hardwood creations. I was able to invest more time with my 1904 printing press creating a greater variety of letterpress goods for businesses and our shop.
Fast forward 9 months, and Donovan's been working his dream job of being a carpenter with an amazing small company called Humble Hands Woodworking. When he's home, he can be found turning more and more beautiful pieces like our incense holders & these adorable mini-christmas trees. We just released a new letterpress holiday card line which you can find in our holiday goods collection! We began doing gift bundles (partnered with other amazing small businesses) which can be delivered to your loved ones doorsteps either locally or via shipping to make gift-giving easier on you this year. And I'm working on some exciting new things to be offering you all in the year to come! So all in all, we are really thankful for this time we've had to expand our offerings to our community. 
Trust me, I'm not making light of the fact that this year has been challenging. We've significantly lost income and I have questioned being a small business owner more times than I can count. But it's because of you that we stay. It's because of your ceaseless support and regular ordering. It's because of your engagement with what we post to social media. It's because of your recommendations of us to your friends that we find the energy to keep going. SO THANK YOU. Supporting small businesses is a really, really big deal to us and we are so proud to have a community that believes in that too. 
We love you guys! Thanks for believing in our dreams and our products. We hope you find what you're looking for from us this holiday season, and as always, if there's something new you'd love to see us offer, please let us know.
Happy Holidays from us to you. 
- Victoria & Donovan Fiaretti