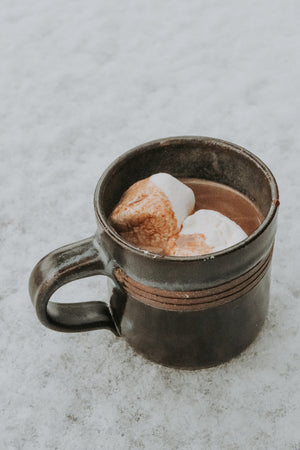 Homemade Hot Cocoa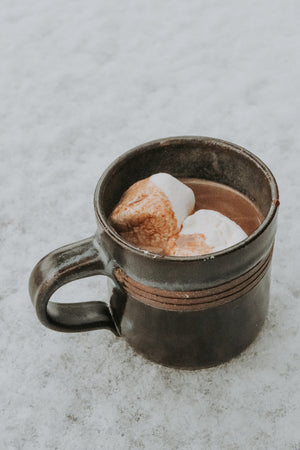 If you've been following Make It Slow for awhile, you know that anytime my nieces come over we love to make magic in the kitchen. They love doing activities and especially when it involves something delicious. Since snow and below 30 degree temps are our current state of mind here in Western PA, this day called for our own homemade hot chocolate. Anytime I get the chance to find ways to choose more natural ingredients in the way I cook or bake, I do. And I decided to make a homemade hot cocoa mix that 1) was healthier for our bodies 2) didn't require a trip out to the store. This easy DIY hot cocoa is so simple and delicious, you may never go back to the powdered stuff.
As always, this creative time together was full of laughter and smiles and even though it only took a few minutes to make, we made it an activity to do together. As you know by now, we are all about creating lasting memories  and if you have littles, they're going to love playing a role in making this delicious drink to sip as you watch the snow fall.
I know sometimes we throw some food blogs at you that will require a trip to the store first but not this time! For this one, as long as you have some chocolate chips in the cabinet, and some milk in the fridge, you already have everything you need!
Enjoy following along to the recipe below and have so much fun! xx
Homemade Hot Chocolate
Serves: 4
Ingredients:
- 4 Cups of the milk of your choice
- 10 oz. of chocolate chips
- 6 sprigs of mint (optional)
- a handful of marshmallows
Directions:
Combine milk + mint in saucepan to heat on medium - low heat and then strain out the mint. Return milk to the saucepan and add the chocolate. Whisk until melted, top with some fluffy marshmallows and enjoy! (Yes, it's that easy!)